Our eco friendly company introduces you to two of the most enchanting countries in both Central and South America: Costa Rica and Peru.
For over a decade now, we have been leading adventures to Costa Rica's lush rainforest and we are the ONLY travel outfitter in the WORLD to offer a weeklong immersion on the Osa Peninsula considered "the most biologically intense place on Earth" by National Geographic Magazine. It is here, in the pristine rainforest of the Osa that you will encounter the most abundant wildlife in all of the country.
Another one of our exciting escapes takes you to the Talamanca mountain range in Costa Rica, home to the famous Chirripo mountain, the second highest peak in all of Central America. Here we offer a weeklong stay in a beautiful ecolodge surrounded by mountain views, rivers and exotic flower gardens. A perfect place to unwind, hike or simply enjoy the beauty of Costa Rica's countryside. Many of our yoga retreats are held in this beautiful location.
Next we take you to Peru, a country defined by its countless landscapes and featuring the famous Machu Picchu citadel. Follow our fun 10 day escape from desert to highlands while tasting delicious and renowned Peruvian cuisine. Enjoy touring the country by plane, bus and train as you soak up the intense beauty of Peru's land, people and culture.
Two unique group escapes.
Two vibrant ecosystems.
We put a green twist on the conventional "all-inclusive" vacation. Our earth friendly experiences include meals, accommodation and transportation in a way that is sustainable, meaning that your presence has a positive impact on the places you visit. By inviting you to explore one particular area in the country, (instead of several on a trajectory tour) your carbon footprint is minimized and you get to fully discover what that distinct location has to offer. So if you're looking for an escape that allows you to unpack in one place, create less impact on the environment, and experience something unique, then this is the escape for you! All you'll need to do is get yourself to Costa Rica and we'll take care of the rest, assuming we don't have to pack for you.
FIND OUT MORE ABOUT US
The lush and vibrant rainforest of the OSA PENINSULA
Step into a world of wonders. Explore the Osa Peninsula, Costa Rica's most enchanting rainforest. Discover why National Geographic magazine calls it "the most biologically intense place on earth". Get close to nature in your very own retreat, enjoy the warm waters of the Pacific Ocean, visit the world famous Corcovado National Park teeming with exotic wildlife, enjoy daily-guided hikes and activities, and see how your time off can be a true escape.
Read More
The fresh and serene mountains of CHIRRIPO
Awaken all your senses as you explore one of Costa Rica's most serene and vibrant ecosystems. Discover the Chirripo Mountains, home to the country's highest peak. Then cruise the lush coastline of the warm Pacific Ocean on an exhilarating whale and dolphin cruise. Enjoy the pristine tropical beaches of Ballena National Park, home to the famous whale's tail, and then return to the mountains where the temperature is one of the most perfect in the world!
Read More
The mystical and enchanting landscapes of Peru
This group adventure will take you through the many wonderful landscapes of Peru. Discover the Pisco Vineyards and the Arabian-like landscape of the Huacachina Oasis where you can sand board in the endless sand dunes of the Ica desert. Enjoy a boat tour of the Ballestas Islands otherwise known as the little Galapagos of Peru, because of the great variety of marine wildlife that inhabit them. Take a guided tour of the Paracas Reserve home of the Andean flamingos. Visit Cusco located at over 11,000ft above sea level and enjoy a complete tour of this ancient Inca capital. From there you'll visit the Sacred Valley and all of its wonders including a tour of the famous Machu Picchu.
READ MORE
BRING A GROUP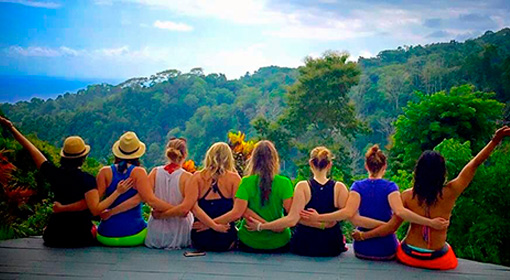 Are you a yoga teacher, photography leader, group organizer or maybe you just have lots of friends who want to travel with you?!
FIND OUT ABOUT OUR FAB GROUP INCENTIVE!
DETAILS HERE
JOIN A GROUP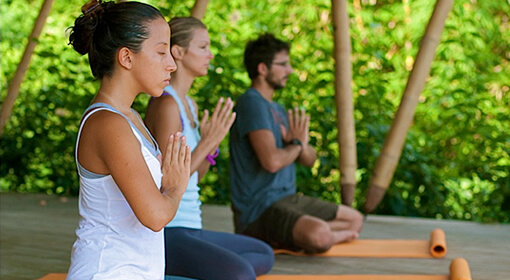 Want to join one of our groups? Check out our RATES + DATES for all of the details.
CLICK BELOW FOR OUR SCHEDULE
RATES + DATES
RATES + DATES
Get the lowdown on our Escapes in Costa Rica and Peru. Find out what our eco-package includes and other useful details about your trip.
More details
CELEBRATING TWO DECADES OF LEADING SUSTAINABLE GROUP ADVENTURES!
Why RR Escape?
Since 2006, we are the only adventure company that offers this unique hosted rainforest immersion on the Osa Peninsula. We know everyone and everything about this place allowing you to get below the surface.
By joining one of our small-group escapes, you will be choosing sustainable options and keeping a light footstep on the places you visit!
You'll also have access to many more destinations once you've joined our RR Escape family! Visit more of Central and South America with us!
Why small-group adventure travel?
You'll have access to way more in a small group vs a large group or by travelling solo. Small groups offer security, new friendships and access to things otherwise inaccessible. Plus you'll save by travelling as a group!
Is RR Escape a registered travel company?
For your protection, RR Escape is a licensed and registered travel company under TICO, the tourism Industry Council of Ontario in Canada. What this means is that your travel investment is safe with us! Find out more by visiting www.tico.ca. Our registrant number is 50021748.